What You Need to Know About HPV Vaccinations
By Sunway Medical Centre | Nov 14 2022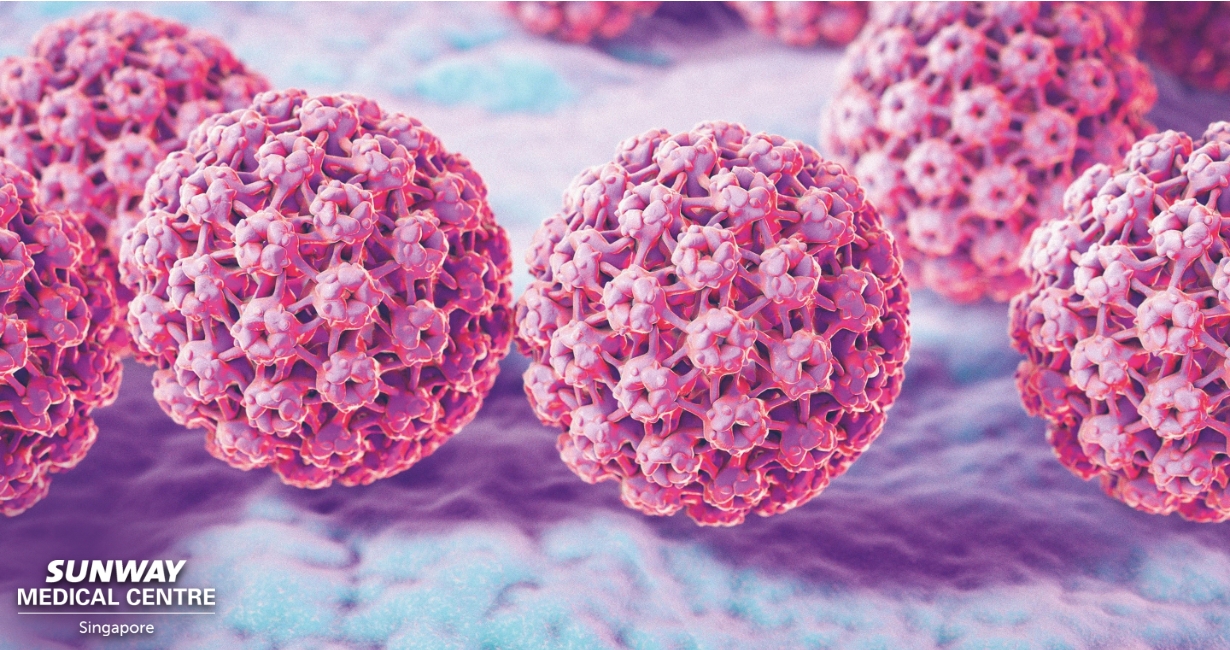 Source: hpv virus – Bing images
The Human Papillomavirus, or commonly known as HPV, refers to a group of viruses that infect both men and women. It is one of the most pervasive sexually transmitted infections and it is estimated that 8 out of 10 people will get infected at some point in their lives.
Most HPV infections clear up on their own and do not cause other issues. However, certain strains of HPV can lead to more debilitating conditions like cancer. Cervical cancer especially is implicated as a large percentage of cases are linked to HPV infections. To reduce the incidence of developing cervical, vaginal, vulvar, anal, or penile cancer in the future, HPV vaccines are recommended for pre-teens aged 11-12 years old.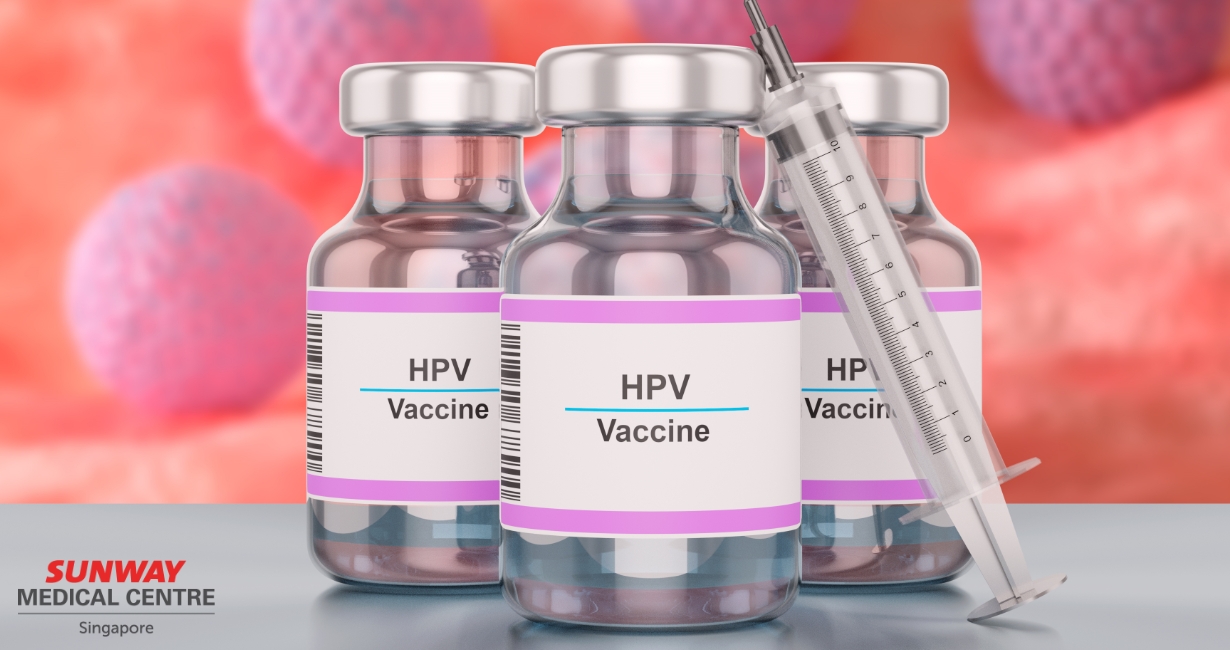 What Are HPV Vaccines?
HPV vaccines provide protection against the more serious strains of HPV that are known to cause cancers. As there are no direct treatments for HPV infections, vaccines are the best line of defence against this disease. Although vaccines do not provide 100% protection, they significantly lower the risk of developing cervical cancer later in life. As such, it is still strongly recommended for target age groups to be vaccinated against HPV. The two vaccines approved for use in Singapore are Cervarix and Gardasil 9. 
Who Should Get It?
Benefits of receiving the HPV vaccine are maximised when given before an individual begins sexual activity. Pre-teens of both genders form the most ideal group, followed by females who are between 9-26 years old. However anyone who is sexually active at any age should consider receiving the vaccine to protect against HPV infections.
HPV vaccines are not suitable for pregnant women, individuals who are sensitive or allergic to yeast or other vaccine components, or anyone currently ill from infectious diseases.
Learn More: Why is Regular Health Screening Important?
Types of HPV Vaccines
The HPV vaccine Cervarix protects from HPV types 16 and 18. These two types account for 70% of all cervical cancers. Gardasil 9 also protects against these two types of HPV infections, but goes further than Cervarix to provide protection against a further 20% of cancer causing HPV types.
Both vaccines are clinically effective in both males and females and require 2-3 doses depending on your age group.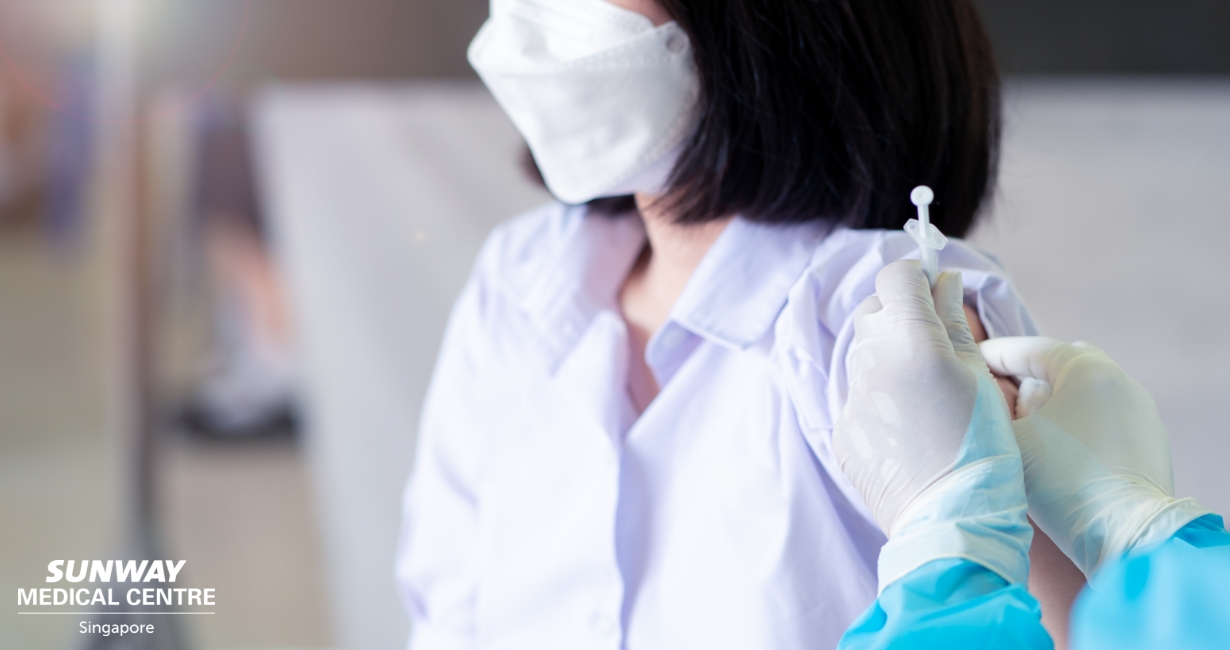 Gardasil 9 has been shown to be highly effective in clinical studies. It provides nearly 100% protection against 9 HPV types if doses are given at the correct intervals, and in a timely manner before a HPV infection has already taken place. Although research is still ongoing, these studies indicate that the protection is expected to be long-lasting and should cover a person's lifetime.
Side Effects of HPV Vaccination
As with any vaccination program, you can expect certain side effects from the HPV vaccine. Some common ones include pain and swelling at the injection site, fever, headache, dizziness, nausea, and fatigue. These side effects should go away on their own and symptoms can be managed with over-the-counter medication.
Other rare more serious side effects include difficulty breathing, itching, rashes, and swelling of the face, eye, lips, or tongue. If these symptoms are experienced, you should consult a medical professional immediately.
HPV vaccines like Gardasil 9 provide safe and robust protection against HPV infections that can potentially cause life-altering cancers. It is strongly recommended that individuals in the target group go for the vaccination program to reduce the risk of developing cervical cancer or other chronic illnesses. Talk to your doctor today to find out if you are a good candidate to receive the HPV vaccine.
To learn more about the vaccination services provided by Sunway Medical Centre Singapore, drop us a message via our contact us page. Our customer support team will reach out to you to answer any queries, or set up an appointment with us.