What to do if You Suspect You Have STDs
By Sunway Medical Centre | Mar 30 2023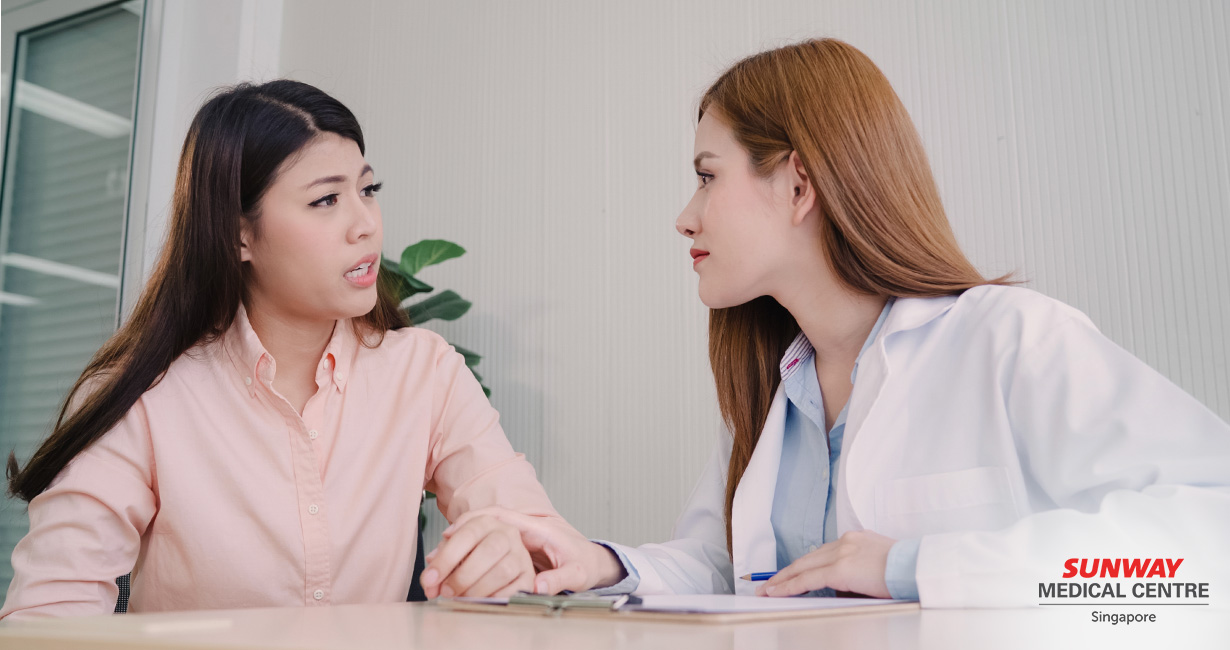 If you engage in any form of sexual activity, you could be at risk of contracting a sexually transmitted disease (STD). Even close or intimate contact can result in STDs being transmitted from person to person and penetrative sex is not always a requirement.
STDs are caused by bacteria, parasites, or viruses. Some are minor and have no symptoms. Others can be life-threatening and have serious long-lasting health effects. If left untreated, certain STDs can lead to infertility, damage to organs, certain cancers, or even death.
Fortunately many STDs can be easily diagnosed and treated at specialised clinics. To protect your physical health, and to avoid passing your STDs on to someone else, it's important to follow a few basic steps if you suspect you have contracted an STD.
Common Signs & Symptoms
The first step is recognising the signs that you may have gotten an STD and going for an STD test in Singapore if you notice any of the following symptoms:
• Unusual discharge from vagina, penis or anus
• Pain during urination
• Rashes
• Vaginal bleeding
• Genital itching
• Genital sores or blisters
• Genital warts
Keep in mind that not all STDs have symptoms. Diseases like chlamydia may not always lead to symptoms, or may be confused for other conditions like yeast infections. However, over time chlamydia can spread to the uterus or fallopian tube and cause pelvic inflammatory disease. This may lead to infertility or ectopic pregnancies. Other STDs which may be present without symptoms include gonorrhoea and herpes.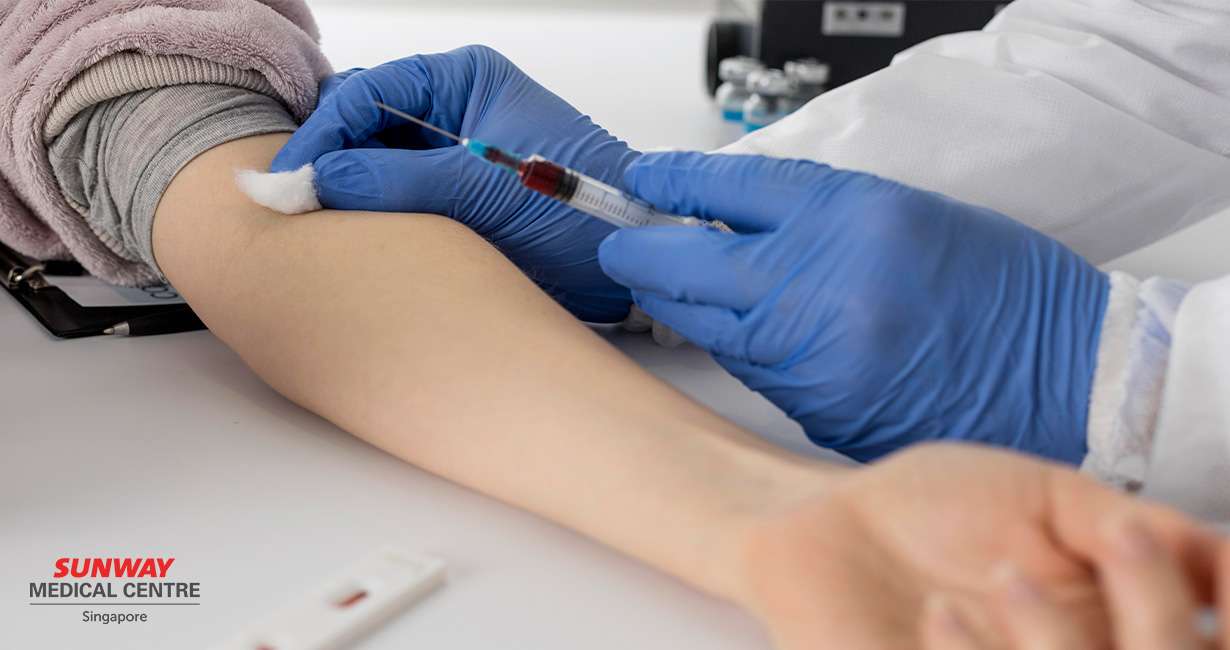 About STD Tests
STD testing may involve urine tests, oral or genital swabs, and blood tests. Thorough physical examinations might also be conducted for visual examination of symptomatic areas. The test results may take a few days and up to a few weeks to come back.
There is no preparation required for STD tests but it is important to be forthright and honest with your doctor. Let them know of any symptoms you might have experienced and any activity you were engaged in which could have put you at risk. Such information can aid your physician in narrowing their diagnosis and recommending the right treatment. 
It is natural to experience a level of anxiety when it comes to making decisions about your sexual health or answering questions that pertain to intimate details. Patients can rest assured that any information they share with their doctor is kept secret and the process can be extremely discreet.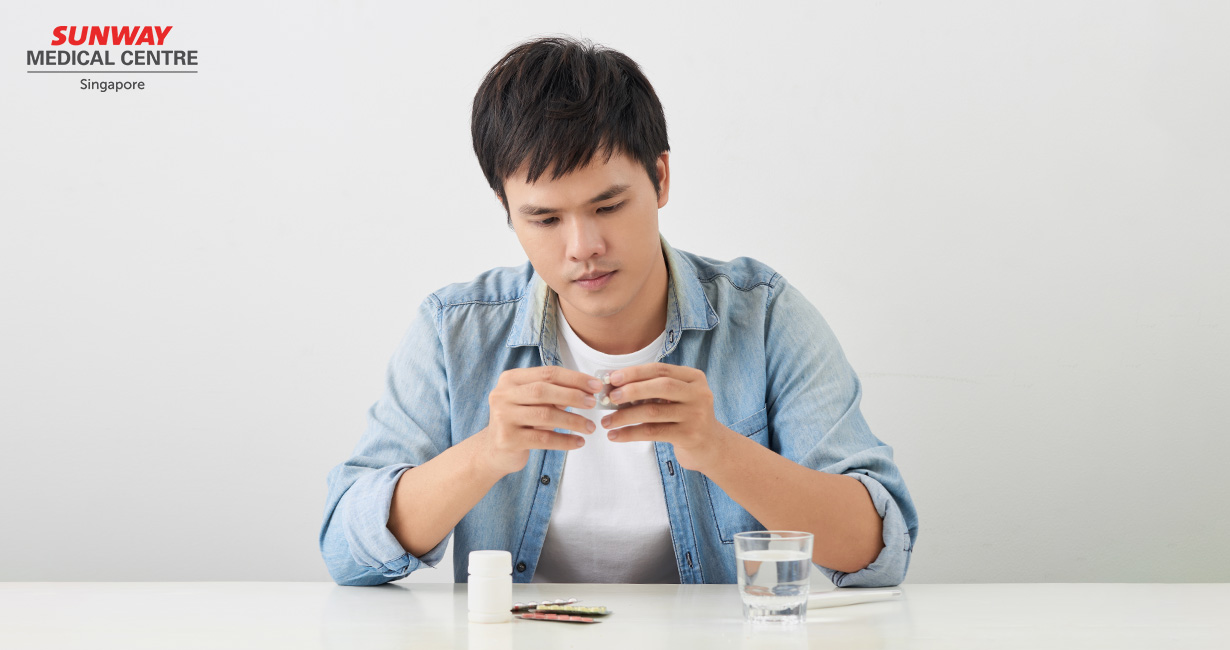 Most STDs are curable through the use of antibiotics or antiviral medication. The most common curable STD infections include syphilis, gonorrhoea, trichomoniasis and chlamydia. Early detection and treatment of these conditions is critical to prevent complications from arising and to prevent further spread. Other STDs like hepatitis B, herpes, HIV, and HPV are currently not curable. The symptoms however can be monitored and managed with medical intervention if necessary.
Learn More: Why is Regular Health Screening Important?
STDs are potentially life-long diseases which can lead to major health problems or disruptions to your quality of life. Scheduling STD tests at regular intervals is essential if you are at risk of contracting venereal diseases. Professional and discreet, getting tested and treated for STDs is a quick efficient process that has many positive implications.At Sunway Health Group, our primary focus is on providing excellent patient-centric service for the best possible medical outcomes. Contact us today to learn more about our screening services and make an appointment with our team.