What Does a Typical Health Check Up Package Include?
By Sunway Medical Centre | Mar 31 2023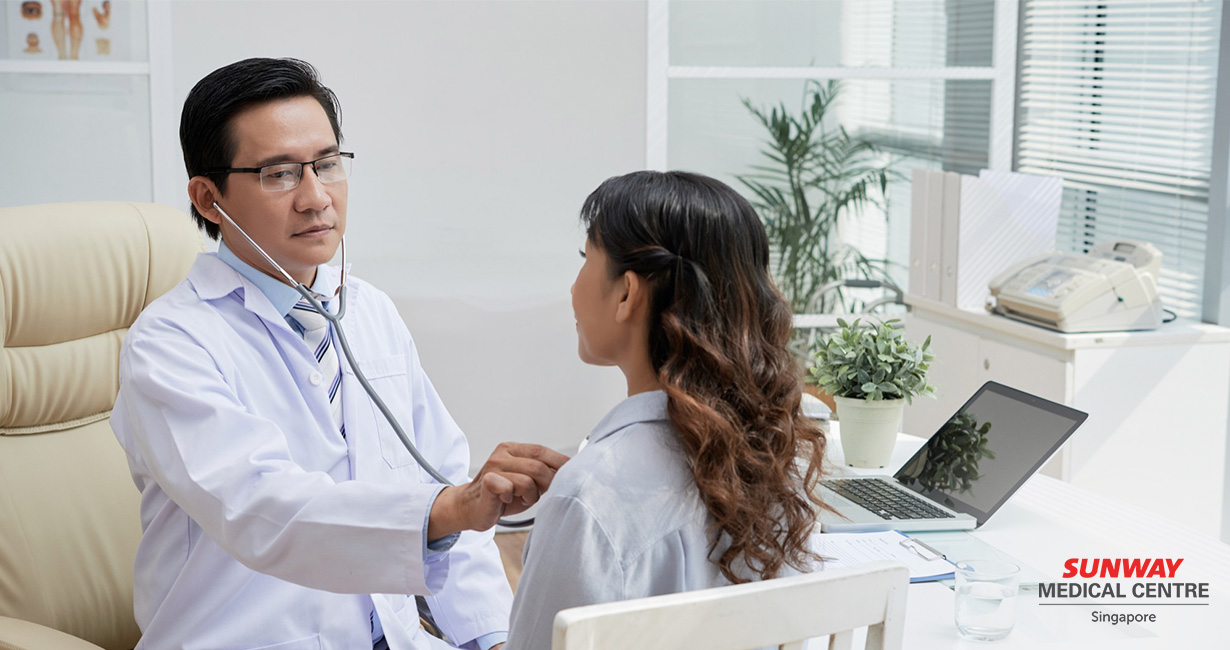 When it comes to staying fit and healthy, regular check-ups are an important part of maintaining your wellbeing. A health check up package is a comprehensive set of medical tests and assessments designed to evaluate your current health status, identify potential risks, and provide lifestyle recommendations.
Many chronic diseases do not show any outward symptoms until they are at a later stage, and potentially more debilitating. Regular health screenings allow for early detection of these diseases which can open up more treatment options for better outcomes. To help patients understand more, we've broken down what typical health check up packages include and why it is essential to have routine screenings.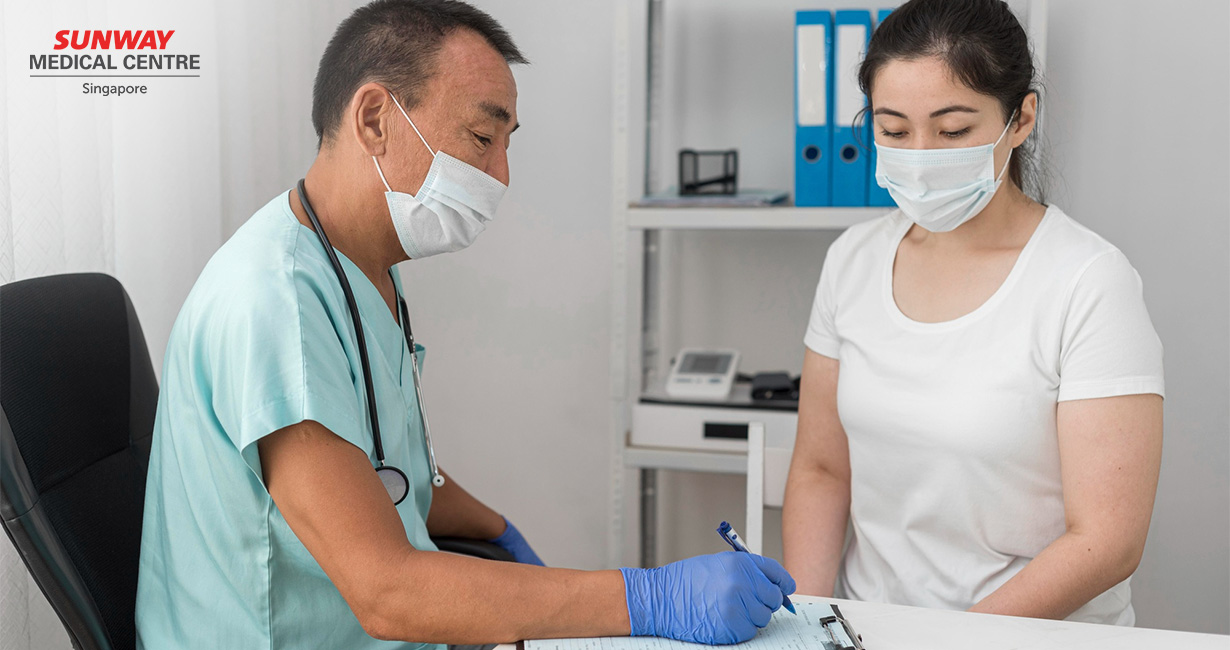 Medical consultation:
The first step for any health screening is a medical consultation with a qualified healthcare professional. During this consultation, you will be asked about your medical history, lifestyle habits, and any symptoms you may be experiencing.
Much of this is routine but necessary. This information will help the healthcare professional determine which tests and assessments are necessary to evaluate your health status.
Learn More: Why is Regular Health Screening Important?
Clinical assessment:
Following the medical consultation, a clinical assessment will be performed. Important vital signs like your blood pressure and heart rate will be checked and recorded. Measurements like height and weight will also be taken and a thorough physical examination will be done to address any potential medical issues.
Once the initial assessments have concluded, a series of basic tests will then be conducted to evaluate organ function and detect underlying health conditions. Generally health screenings are split into basic and comprehensive packages. Basic health screenings check for the most common chronic conditions such as diabetes, hypertension, high cholesterol, and heart disease among others.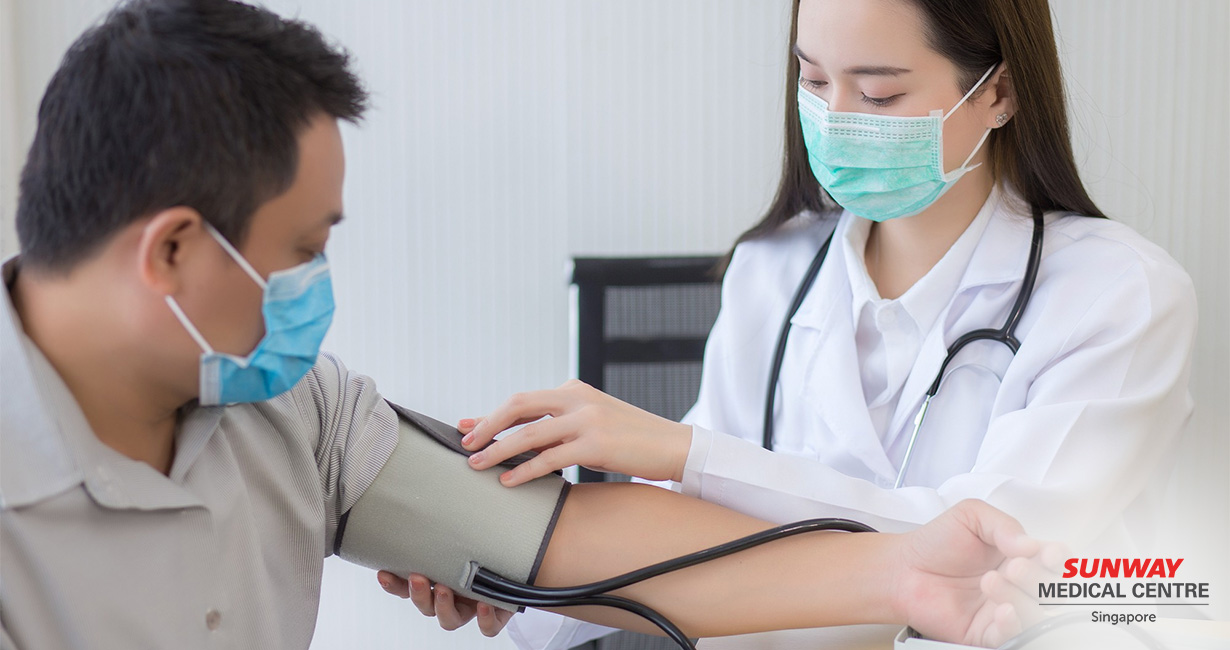 Basic tests:
Here's a list of the most common basic tests included in most health screening packages in Singapore.
• Eye tests – To check for vision problems and diagnose eye diseases
• Liver function tests – These evaluate the health of your liver and detect a wide range of liver-related disorders
• Hepatitis screening – This is usually done via a blood test that checks for viral infections of the liver
• Haematology tests – Haematology tests are done to detect any blood-related issues and usually include a full blood count, an Erythrocyte Sedimentation Rate (ESR) test, and a Peripheral Blood Film
• Diabetes test – Usually conducted via a glucose blood test
• Kidney function – A full urine analysis can detect if there are any problems with your kidneys. This can be especially useful for patients who may be at risk for chronic kidney diseases.
Other tests that may be conducted during a health screening can include thyroid function tests, bone and joint tests, chest x-ray, stool tests, STD profile, and tumour markers.
The specific tests included in a health check up package may vary depending on your age, gender, and individual health status. Your healthcare professional will determine which tests are necessary based on your medical history and clinical assessment.
Recommendations
After all the tests and assessments are completed, your healthcare professional will go through a detailed report of your health status and any potential health risks. They will also provide recommendations for improving your overall health, including lifestyle changes, dietary alterations, and any necessary follow ups to other specialists or more thorough screenings.
Health screenings are an important investment in your overall health and wellbeing. By detecting potential health risks early and receiving medically sound recommendations, you can take proactive steps to maintain your health. If you haven't had a health check up in a while, now is the time to schedule one and take charge of your health.
Sunway Medical Centre (Singapore) aims to deliver excellent healthcare outcomes with patient-centric care that includes a number of different health screening options. Contact us today to learn more about our packages and make an appointment with our team.