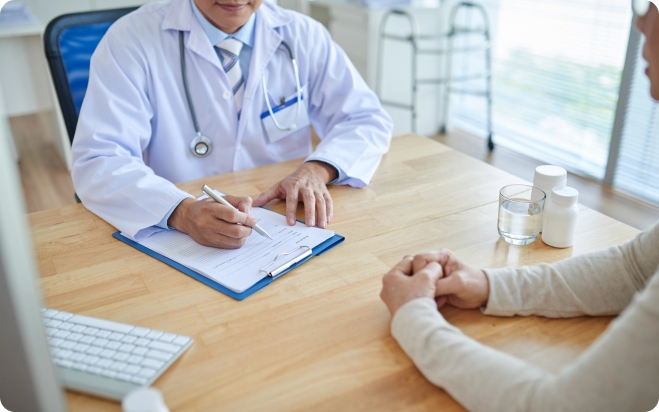 Why Should You Pick Sunway Medical Centre (Singapore) GP?
We believe in delivering excellent medical outcomes and treatment plans through our patient-centric care. We aim to improve the lives of our patients through our holistic healthcare offerings.
For personalised healthcare that is tailored to your medical condition and history, do visit us today!
Chronic Disease Care Management
Chronic conditions are one of the significant causes of illness and death in Singapore. If these conditions are not properly diagnosed and treated, they can lead to much more serious complications down the road which might result in the need for hospitalisation and expensive treatments.
With early detection (like checking for cholesterol in a blood test) and proper treatment plans, serious complications can be avoided. This is where regular health screening is crucial as it detects any underlying chronic diseases, allowing you to get the appropriate treatment early.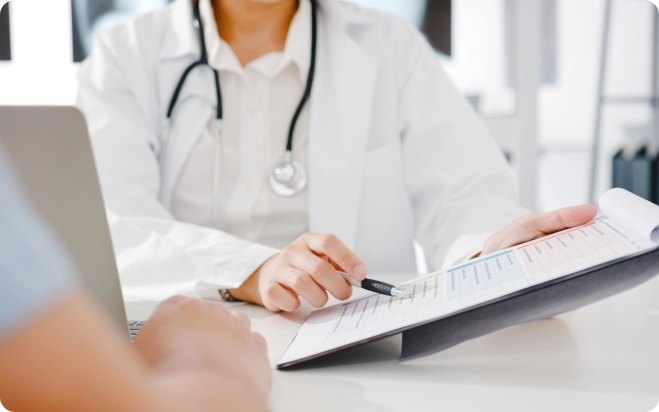 Chronic Disease Care Management covers illnesses like:
Diabetes Mellitus / Pre-diabetes

Hyperlipidemia (Lipid Disorders)

Benign Prostatic Hyperplasia
Although these conditions are long-term medical problems, they can be treated. At Sunway Medical Centre (Singapore) which manages high blood pressure and other chronic illnesses, we help you take charge of your health with early treatments and medications in order to live a fulfilling and long life.