Sunway Healthcare Group
Advancing Medical Care since 1999
Sunway Healthcare Group (SHG) is one of the leading integrated private healthcare groups with a network of hospitals and health services in Malaysia and Singapore. Following the success of Sunway Medical Centre (flagship hospital) in Sunway City Kuala Lumpur, which is the largest private tertiary and quaternary hospital in Malaysia, the group opened its second tertiary hospital, Sunway Medical Centre Velocity in September 2019. Together, the two hospitals have a combined capacity of 800 beds and close to 400 consultant specialists.
As part of the Group's expansion strategy to provide more communities with access to quality healthcare, SHG will increase its footprint all over Malaysia with a hospital in Seberang Jaya (Penang), Sunway Damansara (Selangor), Iskandar (Johor), Ipoh (Perak), Kota Bharu (Kelantan), and Paya Terubong (Penang). This growth will propel Sunway Healthcare Group to be one of the largest healthcare groups in the region, with a combined capacity of over 3,000 beds among its network of hospitals.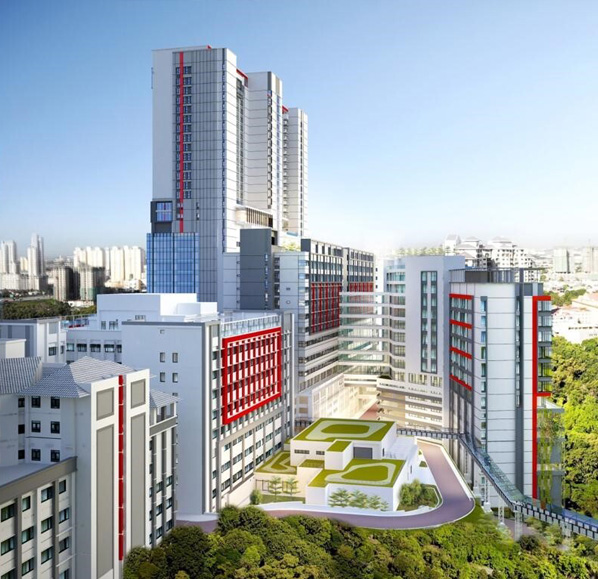 Sunway Medical Centre (Sunway City)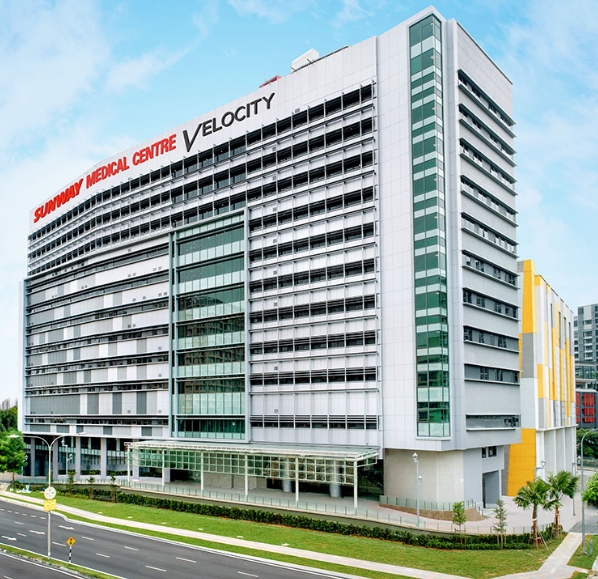 Sunway Medical Centre Velocity (Kuala Lumpur)
SHG's primary focus is to deliver excellent medical outcome through patient-centric care. We continue to improve the lives we touch through holistic healthcare offerings such as ambulatory care in Sunway Specialist Centre Damansara, traditional and complementary medicine in Sunway Traditional & Complementary Centre, home care services by Sunway Home Healthcare, as well as health-screening and GP services in Sunway Medical Centre (Singapore).
In preparation of an increasingly aging nation, Sunway Healthcare Group is embarking on a maiden project of a purpose-built senior living tower, named Sunway Sanctuary, which is strategically annexed to Sunway Medical Centre in Sunway City.
SHG's reputation is well known in the region as our hospitals receive more than 43,000 international patients from over 135 countries since inception.
With the aim to shape the future of healthcare, SHG has strategic collaborations in the domain of medicine, medical education and clinical research with world-class institutions such as University of Cambridge, Royal College of Physicians (London), and Harvard Medical School.
Sunway Medical Centre (Singapore)
Established in May 2019, Sunway Medical Centre (Singapore) offers outpatient consultation and executive health screening services. The clinic is led by Dr Samuel Soon and covers a comprehensive clinical portfolio such as chronic disease management and occupational medicine.
Sunway Medical Centre (Singapore) is committed to serving patients with compassion and high quality care. With our dedicated team, we ensure that our patients do not have to wait long for their appointments with a short waiting time and fast turnaround to retrieve medical reports.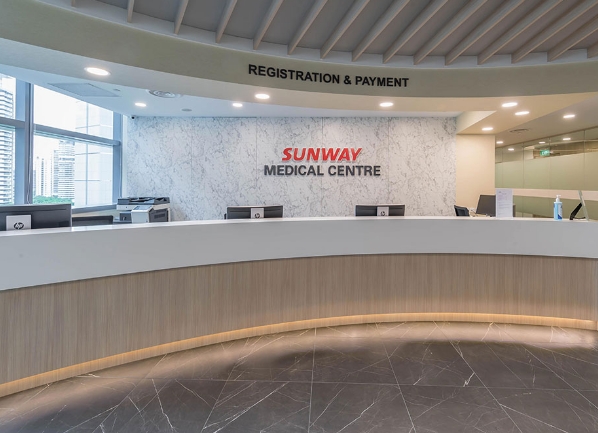 Book Your Health Screening With Us
Fill in your details below so we can get in touch with you to fix an appointment
Contact Us
101 Irrawaddy Rd, #09-01 Royal Square, Singapore 329565
Monday to Friday:
8:30am – 5:00pm